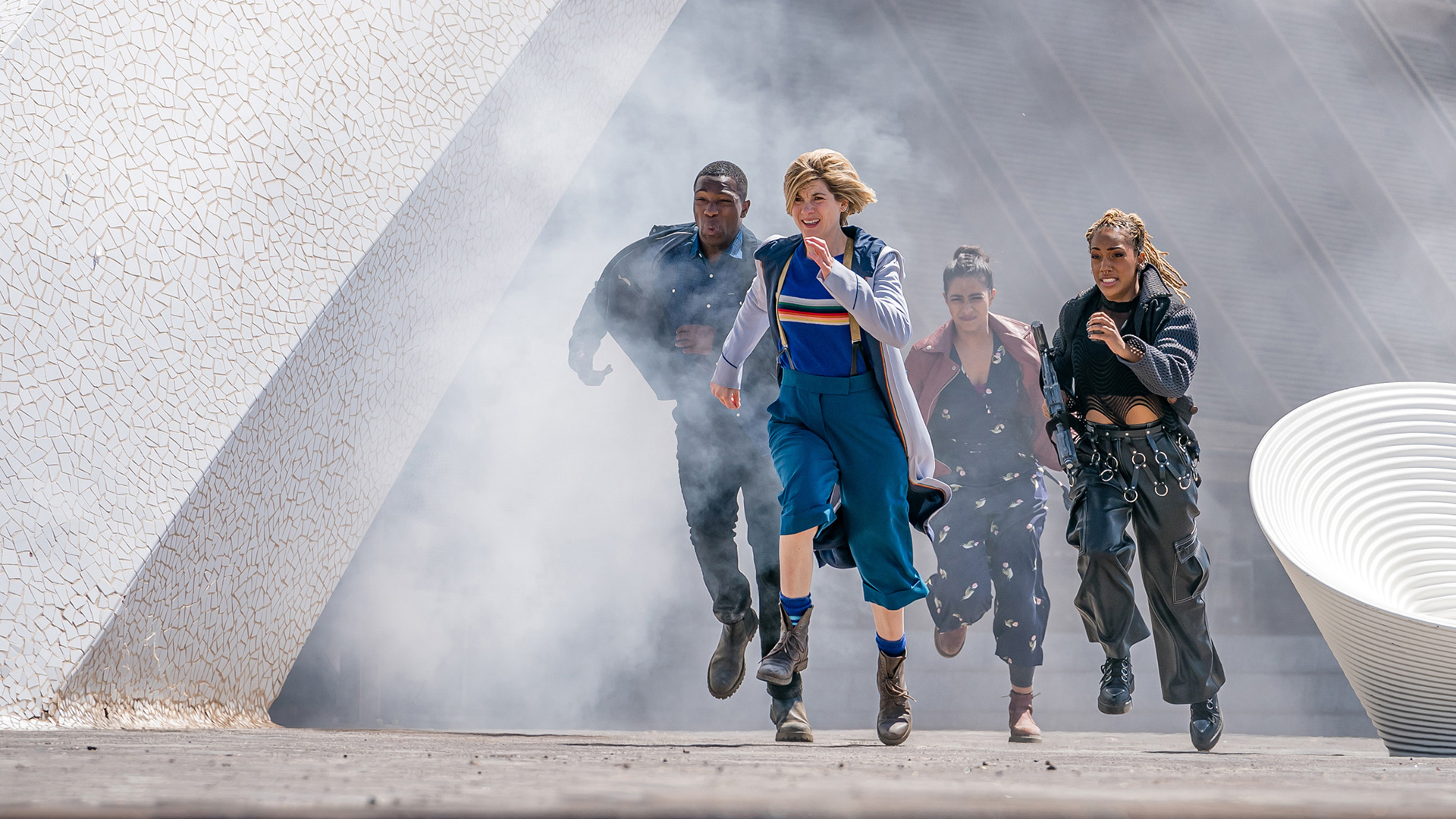 Orphan 55 is the latest episode of Doctor Who to feature Jodie Whittaker in the lead role. She is still in the company of Bradley Walsh, Toson Cole, and Mandip Gill.  This episode was written by Ed Hime and directed by Lee Haven Jones.
The Doctor and her friends are whisked away by a transport cube for an unexpected holiday to a place known as Tranquility Spa on what is thought to be a distant planet. Strange savage creatures known as Dregs break through the barrier into the spa and starts killing the guests.  A small group of survivors come together with the Doctor trying to find the secrets behind the chaos.  There is also a a rather unexpected family reunion with a couple of the guest characters.
The guest cast includes Laura Fraser, Gia Re, and Julia Foster, and they do their best with only a mildly interesting episode.
The Dregs were fine as the monster of the week. There was some creativity in the design.  There are some aspects of the story that seemed overly familiar.  It was just a mishmash of concepts that have been visited before in the series.
The episode just didn't leave much of an impression on me one way or the other.  It wasn't the worst I have seen as other critics have suggested, however it certainly isn't one worth remembering for any significant amount of time.  This series is somewhat better than Whittaker's debut season, however it has yet to really impress me.  I may just have to live with Whittaker's era merely being tolerable, and that may be just because I still love Doctor Who used to be and what it could be with better writing.