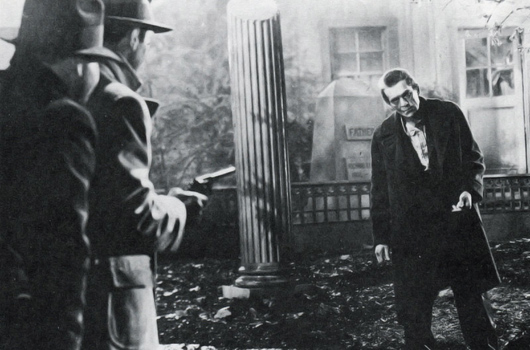 The Walking Dead being addressed in this post has nothing to do with the popular TMC series that I have to watch.  I just watched the 1936 film that starred Boris Karloff, Ricardo Cortez, Marguerite Churchill, and Barton MacLane.  The director is Michael Curtiz, and curiously this rather short film has four screenwriters attached to it. Ewart Adamson, Peter Milne, Robert Andrews, and Lillie Hayward all share the writing credit for this disappointment.
Boris Karloff plays a guy wrongfully convicted and executed for murder.  He is revived by a scientist but has no memory how he had died before.  He does eventually seek out those responsible for his frame-up.
Of course, Karloff is most famous for his performance on the 1931 adaptation of Frankenstein and a few sequels.  This film just carried too many echoes of that prior piece.
Just about everything felt like a rehash when watching this.  It just felt like something to see once, shrug and go on.