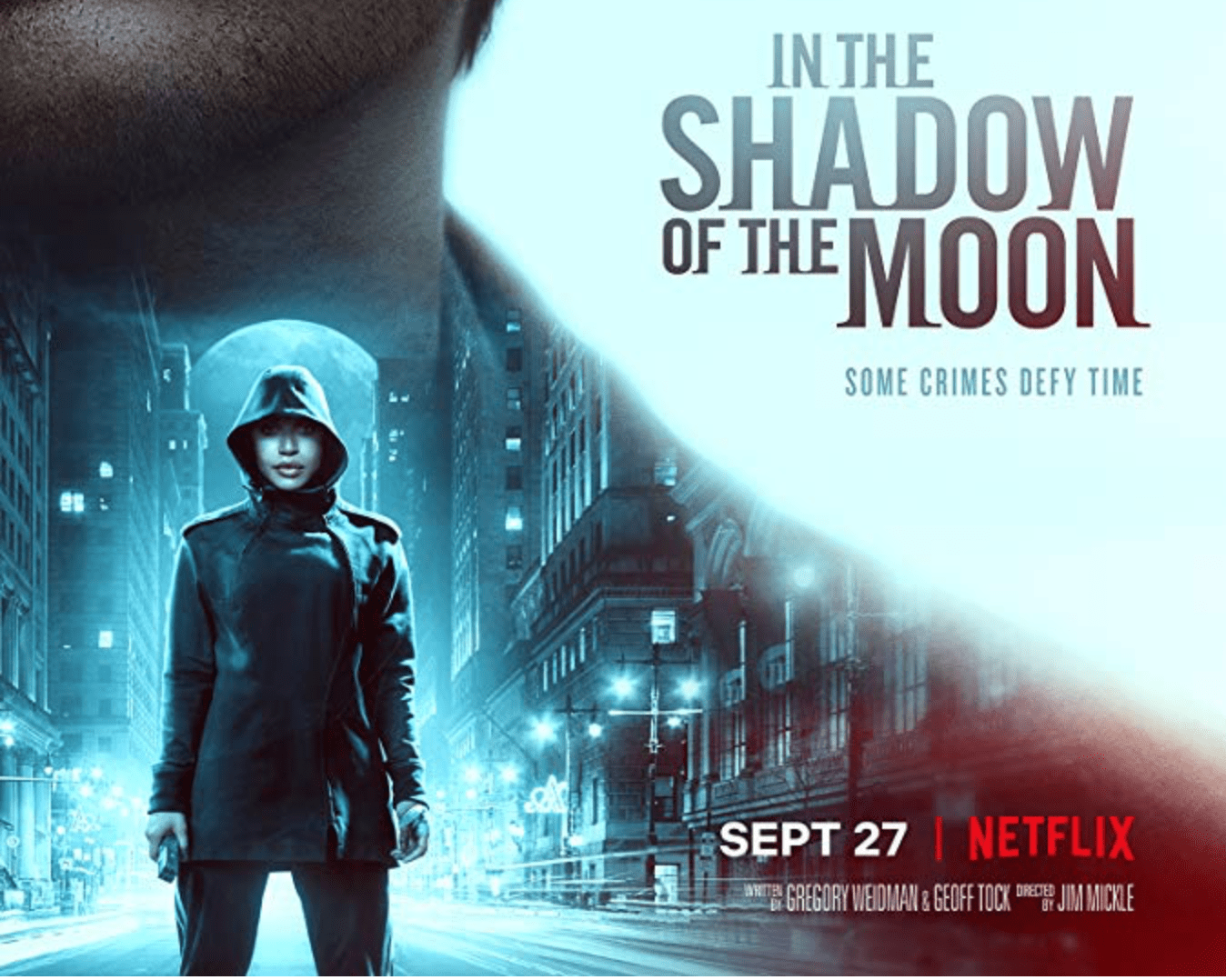 In the Shadow of the Moon is a science fiction thriller released on Netflix last year and is directed by Jim Mickle.  It was written by Gregory Weidman and Geoff Tock.  The cast includes Boyd Holbrook, Cleopatra Coleman, Bokeem Woodbine, and Michael C. Hall.
Holbrook plays a police officer in 1988 Philadelphia when several people suddenly keel over after hemorrhaging quite grossly. Officer Lockhart identifies a suspect as a young black woman in a blue hoodie.  When she is killed during the pursuit, the matter is thought to be closed.  Until people start dying again, and she appears nine years later.  As Lockhart's life and sanity apparently start to unravel over the years, the woman keeps turning up every nine years, drawing him closer to the heart of the mystery.
This is actually a fairly interesting movie even if it becomes a little more predictable once some of the reveals come to light.  The performances were pretty solid.  I am not that familiar with Boyd Holbrook, but he turned out to be a decent lead actor.  It was good to see Michael C. Hall, who is best known from Dexter.  It's not anything that could be considered to be on the road to some kind of classic status, but it was an adequate diversion if one is having to shelter in place due to an inconvenient pandemic.