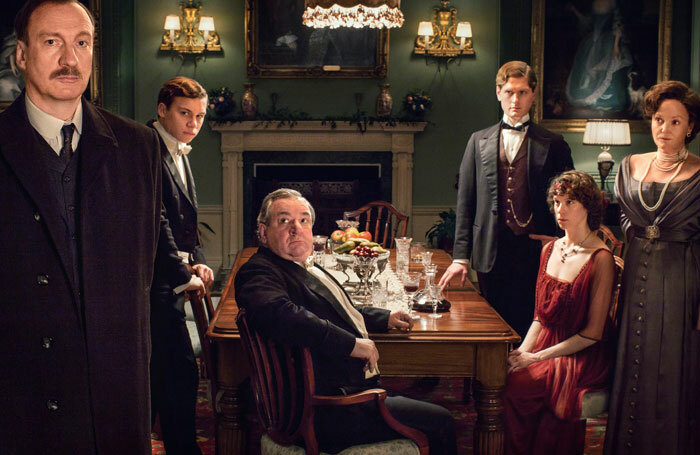 An Inspector Calls was originally a play by J.B Priestley that has been adapted a few times.  I saw the British television film first aired in 2015 and directed by Aisling Walsh.  The screenplay was written by Helen Edmundson.  The films stars David Thewlis as the mysterious Inspector Goole who calls upon the Birling family to discuss their role into what led up to the suicide of a young woman.  The cast includes Sophie Rundle, Chloe Pirrie, Miranda Richardson, and Finn Cole.
The story is an indictment on how those in lower societal classes are sometimes treated by those in more august positions.  As the drama unfolds, this inspector reveals how each member of the Birling family and a new fiancee have contributed to the desperate circumstances surrounding the young woman who took her own life.
There is a bit of an obvious preachy element, however the performances were compelling.  I liked the interpretation of this inspector by Thewlis.  Everyone else in the cast also did well.  The ending was a little more ambiguous than I would have preferred, but the journey to it was captivating enough.
The message is a little overdone and obvious, but the film is still well done.