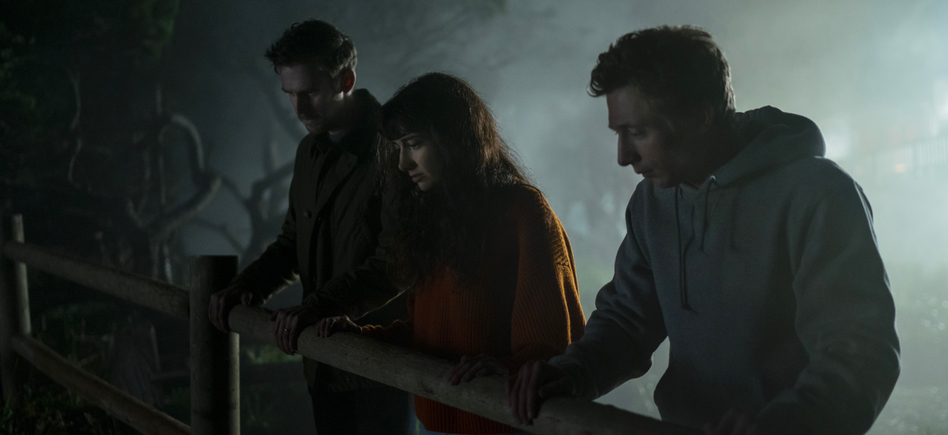 The Rental is a thriller film directed by Dave Franco.  Franco also co-wrote the script alongside Joe Swanberg with Mike Demski getting some story credit as well.  The cast is pretty small and is comprised of Dan Stevens, Alison Brie, Sheila Vand, Jeremy Allen White, and Toby Huss.
Stevens and White play a couple of brothers who take the ladies in their lives on a weekend getaway to an oceanview house that is rented out for such excursions.  The older brother is married but has a close working relationship with the younger brother's girlfriend, played by Vand.  Nothing can go wrong there, right?  Anyway, there is a creepy caretaker sort who manages the property for his unseen brother.  That's Toby Huss in a convincingly creepy performance, so he was worth whatever he was paid.  Anyway, there are drugs, then some infidelity, followed by murder to spice up the party.  Oh yes, then there are the cameras.
It's not a bad movie overall, although I was not that keen on how it ended.  The ending leaves more questions which may be resolved in a sequel being considered according to an article I subsequently read.  The performances were pretty good for the most part.  The location was well chosen.  A lot of the basic elements of the film worked pretty well here.  It does take a bit for the action to pick up.  As mentioned before, there are some elements of the film that don't quite work for me, but there is enough that does that keeps me considering it a waste of time.