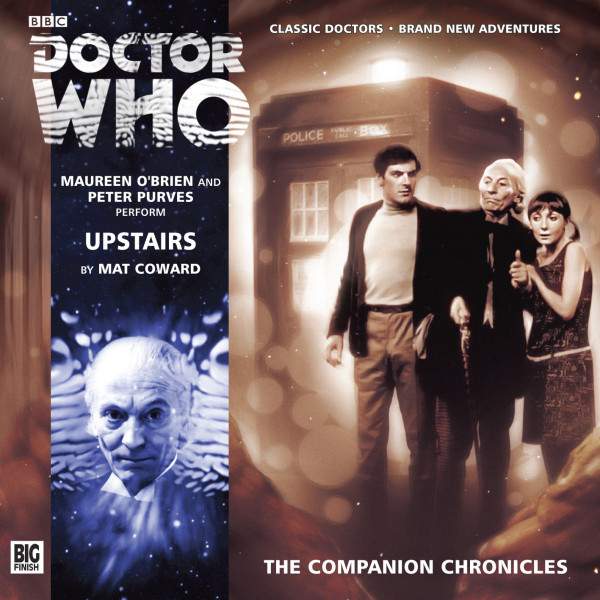 The TARDIS brings the Doctor, Steven, and Vicki to an attic in which they find themselves unable to leave. The attic ends up being a labyrinth affected by some sort of time distortion. with alien fungi being at the center of the problem. They are also surprised to find that they at 10 Downing Street in London, the headquarters of the Prime Minister.
There was rather a curious decision made to have O'Brien perform the Doctor's dialogue as opposed to Peter Purves who does often provide a passable impression of Hartnell. O'Brien actually does a pretty decent job with it. The story is fairly interesting. The sound effects are convincing. I like that it was a somewhat claustrophobic setting. Purves and O'Brien continue to perform well together.
This episode is fairly entertaining. In spite of the rather unusual story premise, it didn't quite enthrall me as much as I hoped. It didn't really frustrate me either, so that's an accomplishment of sorts. I will likely listen to it again, however it may take a while.
'