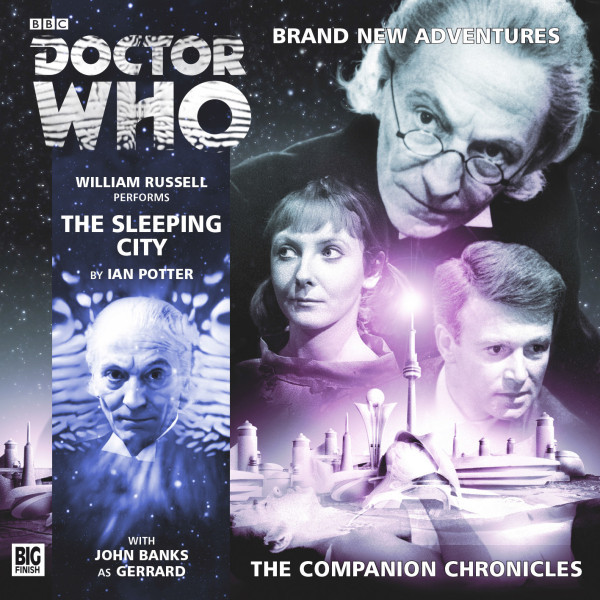 The Sleeping City is a Doctor Who audio adventure from Big Finish Productions from The Companion Chronicles range. Lisa Bowerman directs the piece that is written by Ian Potter. William Russell reprises his role of Ian Chesterton as well as stands in for the late William Hartnell as the Doctor. John Banks serves as the guest actor playing a character named Gerrard and providing a few other voices as well.
Ian Chesterton is being questioned about his absence from London presumably after he has returned with Barbara Wright from their travels through time and space with the Doctor. Ian then relates a story of a city on another world. The city is known as Hisk, and beings who feast on the dreams and nightmares of the depressed and dispossessed have new targets in the form of the Doctor, Ian, Barbara, and Vicki. Is Ian telling his story to someone who they say they are, or is this another dream?
I ended up enjoying this episode. but it took a bit to get there. Russell's performance is as compelling as ever. He is about 90 years old at the time of the recording, which makes his participation even more impressive. Banks is quite a frequent performer for Big Finish, and his addition here continues to prove that he is a sold casting choice. There is a pretty good plot twist toward the end. Although the plot seems to have a slow start, it does pick up an acceptable amount of steam as it progresses.