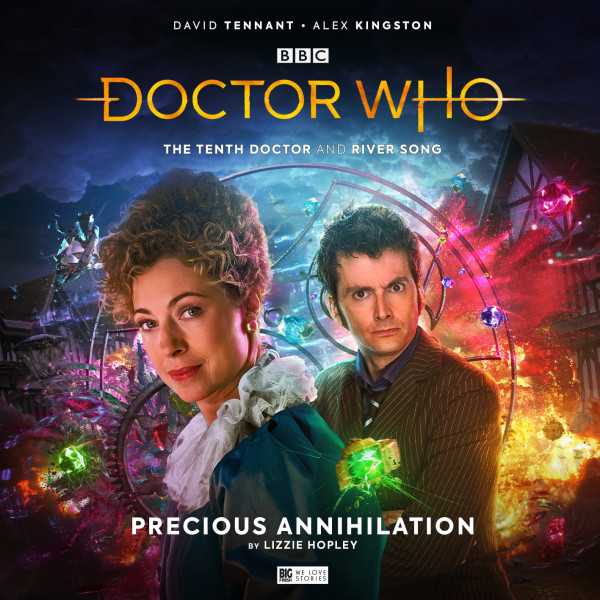 Precious Annihilation is a Doctor Who drama starring David Tennant with Alex Kingston returning as the mischievous and mysterious River Song. As expected, it is presented by Big Finish Productions with Lizzie Hopley banging out the script. Nicholas Briggs is back in the director's seat. The guest cast is comprised of Barnaby Kay, Joe Jameson, Joe Sims, and Anjli Mohindra.
River Song and the Doctor cross paths in 1912 London to investigate some dangerous gemstones. They have to go further back in time to find the answers and find a doomed love and an erratic Artificial Intelligence.
This turned out to be a pretty engaging adventure, but especially toward the end. Kingston and Tennant spark well together. Of course, we fans know the fate of the temporally displaced professor. I am not sure how well these continued encounters with this Doctor fit into the canon. It's actually a pretty engaging adventure, but it still doesn't quite rise to the ranks of a future audio classic. It is fun and competently written, and that will have to do for now.