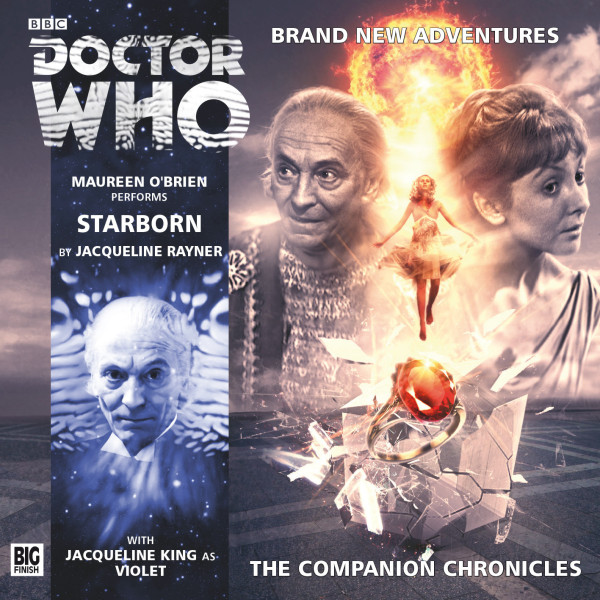 Starborn is a Doctor Who audio play from Big Finish Productions and is another episode in The Companion Chronicles range. This episode was written by Jacqueline Rayner and directed by Lisa Bowerman. Maureen O'Brien returns to the role of Vicki and is joined by Jacqueline King as a psychic named Violet.
Violet has a message for Vicki warning her that her next journey in the TARDIS will lead to her demise. Vicki gets the warning from what she is told a future version of herself. She is told the story of a world where the inhabitants literally turn to stars and ascend to the sky. Vicki has to determine if this message is genuine or if a dangerous trick is being played.
This had an interesting premise and was well performed. I don't find this to be the most memorable of episodes, but at least I won't remember it to be awful. This story is supposed to take place during the era of William Hartnell. It's kind of fun to be hear how these other actors portray his dialogue. This is just two seasoned performers bringing to life a script that was interesting but not unusually so.